Convert MOV to MPEG-2 codec for Premiere Pro CC
How to edit 8K, 6K and 4K MOV videos in Premiere Pro CC without rendering? By converting MOV to MPEG-2 codec, you can achieve your goal.
Can I edit MOV files in Premiere Pro CC?
The description of your problem is not clear enough, because there are many other parameters besides video coding. There are more than a dozen different versions of Premiere Pro CC. I suggest you convert mov format to the format supported by Premiere Pro CC (including audio and video coding, bit rate and resolution). Read this guide "How to edit any MOV files in Premiere Pro CC smoothy" to get details.
Any conflicts between Premiere Pro CC and MOV files?
According to some users, they said there are always some problems appeared when they import MOV files in Premiere Pro CC on Windows 10. With new audio track appeared and original audio tracks missed. So they may ask is there a workflow that keeps the audio with the output? Frankly speaking, especially for MOV – a container format that has more than one audio track so we should load the entire files structure in or we may lose something. For smoothly editing our MOV files in Premiere Pro CC on Windows 10, let' s be a good reader.

Import MOV files in Premiere Pro CC with audio preserved? Any solutions?
Still want to import MOV files in Premiere Pro CC with no audio difficulties? Here we recommend you a MOV to Premiere Pro CC Converter to make it come true. From MOV to MOV on Premiere Pro CC, it can do the work well. We can get a further learning during the following explanation below:
Free download any try MOV to MPEG-2 Converter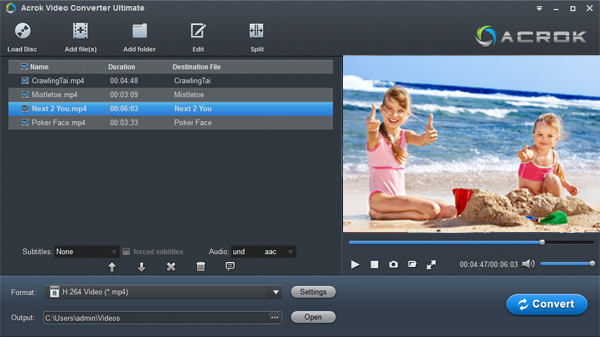 When you install the program and load your files from"Add video", immediately we come to the important point, choose the output format. On the format list, go to the "Editing Software", select the "Adobe Premiere MPEG-2 (*.mpg)" as your best choice.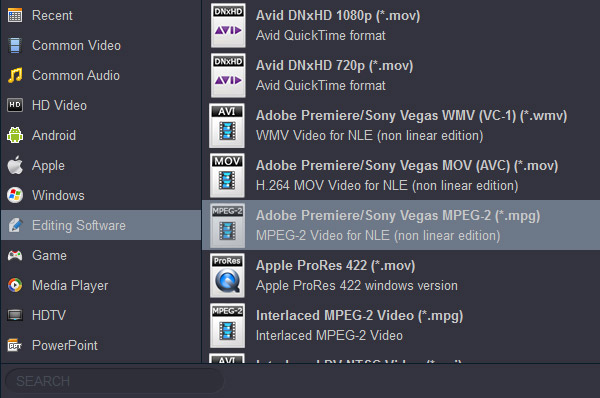 Question here: How to ensure the output video has the original audio track preserved?
Take it easy and to ensure your output videos with audio, we must come to "Show select task properties" item for "Video", "Audio", just select one that can play audio normally as the following picture.
Additional Tip: For those who want output videos with multi-track, please move on in this way, "Multi-track Video" then select MOV, MP4 or MKV as output format, you won't miss the big surprise! Just see the picture here.
Click "Settings" button to customize the output video and audio settings by yourself. But if you are not good at it, you'd better use the default parameters, they will ensure you a good balance between file size and image quality basically. You can change the resolution, bit rate, frame rate as you need.

Click the "Convert" to finish your conversion work as an ending, additionally, except for MOV files, if you got other incompatible videos for Premiere Pro CC, why not have Acrok Video Converter Ultimate to have a try? With the upgrade function of encoding and decoding 8K RAW and 6K/4K H.265/HEVC files, you will have more interests.