How do I import an MXF file to DaVinci Resolve 17
"I have been fighting with importing Canon .mxf files for weeks now. Some .mxf files work and others have a huge lag in video w/re to audio. I am currently evaluating using DaVinci Resolve 17. With DaVinci Resolve, opening "problematic" .mxf files launches a dialog asking if I want to sync the audio and video so DaVinci Resolve seems to have solved the problem."
"Can Blackmagic Design DaVinci Resolve 17 open MXF files? Failed to upload Sony XDCAM 4K MXF to DaVinci Resolve ? Have you prompted an error message on your screen saying that the video files are unsupported when you tried to move, import, or transfer the MXF file to DaVinci Resolve?"
MXF stands for "Material eXchange Format". It is a video container format for SMPTE standard professional video and audio content. MXF file can contain several different compression formats in a single file. This unique feature makes it a standard of all digital video formats. XAVC generally uses the MXF wrapper, with the audio and video in a single file. We can shoot 4K and 1080P MXF video with professional camerasor camcorders. Due to different equipment manufacturers, the packaging format is also different. Especially Sony's XAVC format. The XAVC family ranges from very affordable pocket-friendly cameras, to very expensive shoulder-mount cameras. It's a very capable format, which means there are many variations in use. Because of the huge number of camera users, there are many problems.
Many modern video cameras output in the MXF format, which creates MXF S files and you may need to import into DaVinci Resolve to edit together and work on as you desire. Although the file format is standard, you may sometimes can't import MXF to DaVinci Resolve 17, 16, 15 due to some unknown problems. If your DaVinci Resolve won't import MXF files produced by Sony, Canon, Panasonic, JVC, RED, or other devices/programs? Now your issue can be fixed by the solutions here. Read on for details.
DaVinci Resolve is the best and professional free video editor for Windows and Mac, and it supports a list of video formats for editing, including MXF. However, you may have the same questions listed above when using it. If you are currently using an older version of the DaVinci Resolve, maybe an upgrade of the DaVinci Resolve version could help. Are you still stuck with unsuccessful attempts? Perhaps there is some required codec missing, or it is an incompatible video file format. Then, you can try to convert MXF files to other compatible formats such as MOVm MP4. Read the parts below to learn about how to import MXF to DaVinci Resolve and edit MXF files on DaVinci Resolve 17, 16, 15 easily.
100% Working Solution to Fix "DaVinci Resolve MXF File Import Failure" Issue:
Transcode unrecognized MXF to DaVinci Resolve supported format
If you've tried lots of unsuccessful ways, it's probably caused by the MXF codec incompatibility or missing issues. And transcoding should be the most efficient yet easiest solution to fix "can't import MXF to DaVinci Resolve" error. The process is fairly easy as long as you have such a easy-to-use yet powerful tool – Acrok Video Converter Ultimate. It is an all-in-one video converter that can convert MXF files to 1000+ formats including MP4, MOV, WMV, and more others. When you have trouble to import MXF files, it may be caused by the wrong codec. So, Acrok software can help you change the video format and encoder compatible with DaVinci Resolve, and you can import MXF files smoothly. It also supports basic video editing features like Trim, Cut, Crop, Merge, Add Subtitle, etc.
Free download MXF to DaVinci Resolve Converter
Steps on How to Convert MXF to DaVinci Resolve on Windows/Mac
The guide below shows how to convert MXF files to DaVinci Resolve compatible formats in Windows. The steps to convert MXF files for editing in DaVinci Resolve on Mac (macOS 10.7 or later) are the same. Just make sure you download the right version according to your computer's operating system.
1. Add MXF video
Launch Wondershare UniConverter after download and install, and then click the "Add file" button under the default Video Converter tab to add MXF video files you need to convert.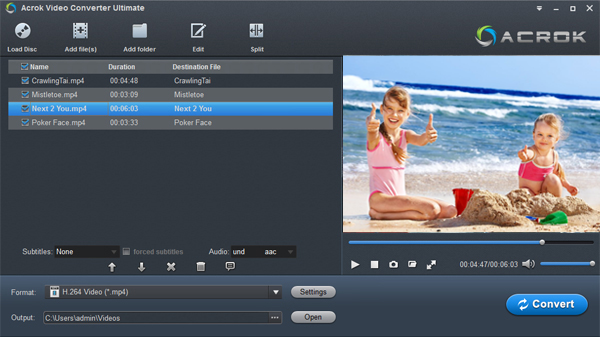 2. Set output format
Click the drop-down button beside the "Format": option to open the output format list. You can choose MP4, MOV or other formats under the "Common Video" tab as your target formats. Of course, you can also choose output options in "4K" and "Editing Software" categories.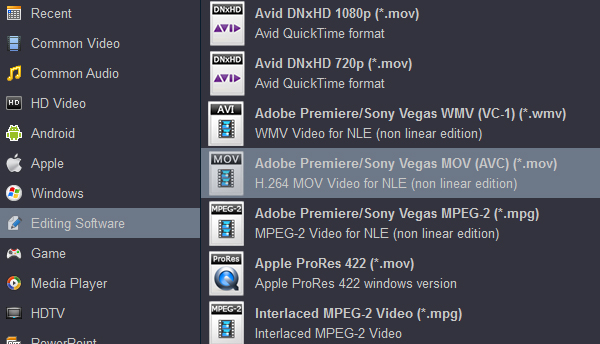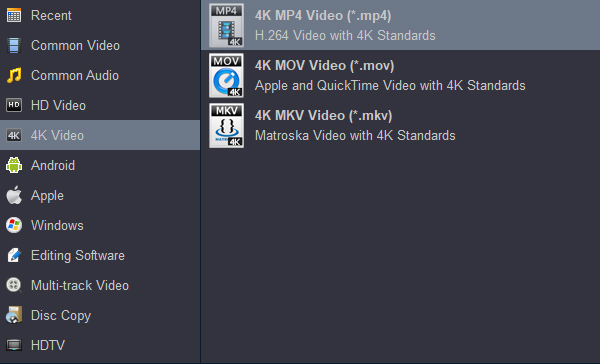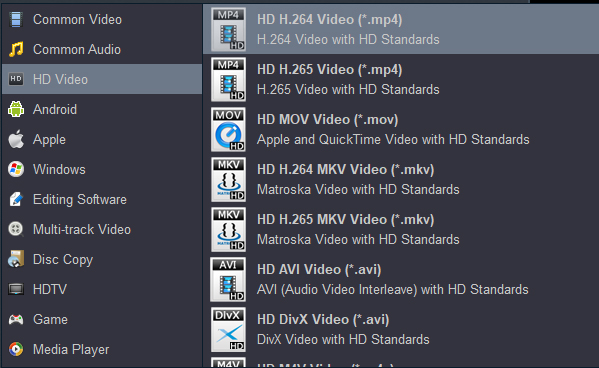 Settings: Customized settings like changing video encoder, resolution, bitrate, and more others can be found by clicking the Create option.
Edit Video: Before video conversion, you can personalize and touch up your videos in clicks. All you need is to click "Edit" icon to get the video editing window. Then you'll see Trim, Crop, 3D, Effect, Watermark, Subtitles and Audio 7 video editing functions as follows.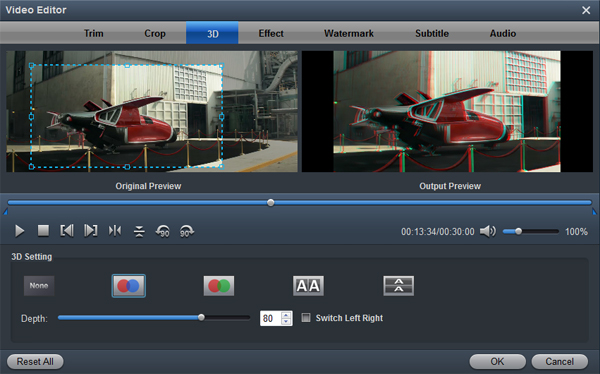 3. Start video conversion
Hit "Convert" button and it will begin fast video decoding, conversion and processing your MXF video at one go.
After the conversion is complete, get the resulted files via clicking the "Open" button and then you can import the result files to DaVinci Resolve 17 or lower version without any trouble.